Aesthetic Teeth Whitening
Brightening Smiles with aligned. Orthodontics
Aligning your smile is important – but Dr. Vanderstelt goes above and beyond when it comes to creating an aesthetic smile! With professional teeth whitening using Zoom Whitening treatment and whitening pens, you can make teeth look healthier and brighter with just one visit. We make teeth whitening safe, comfortable, and simple – so that creating your best smile is easier than ever.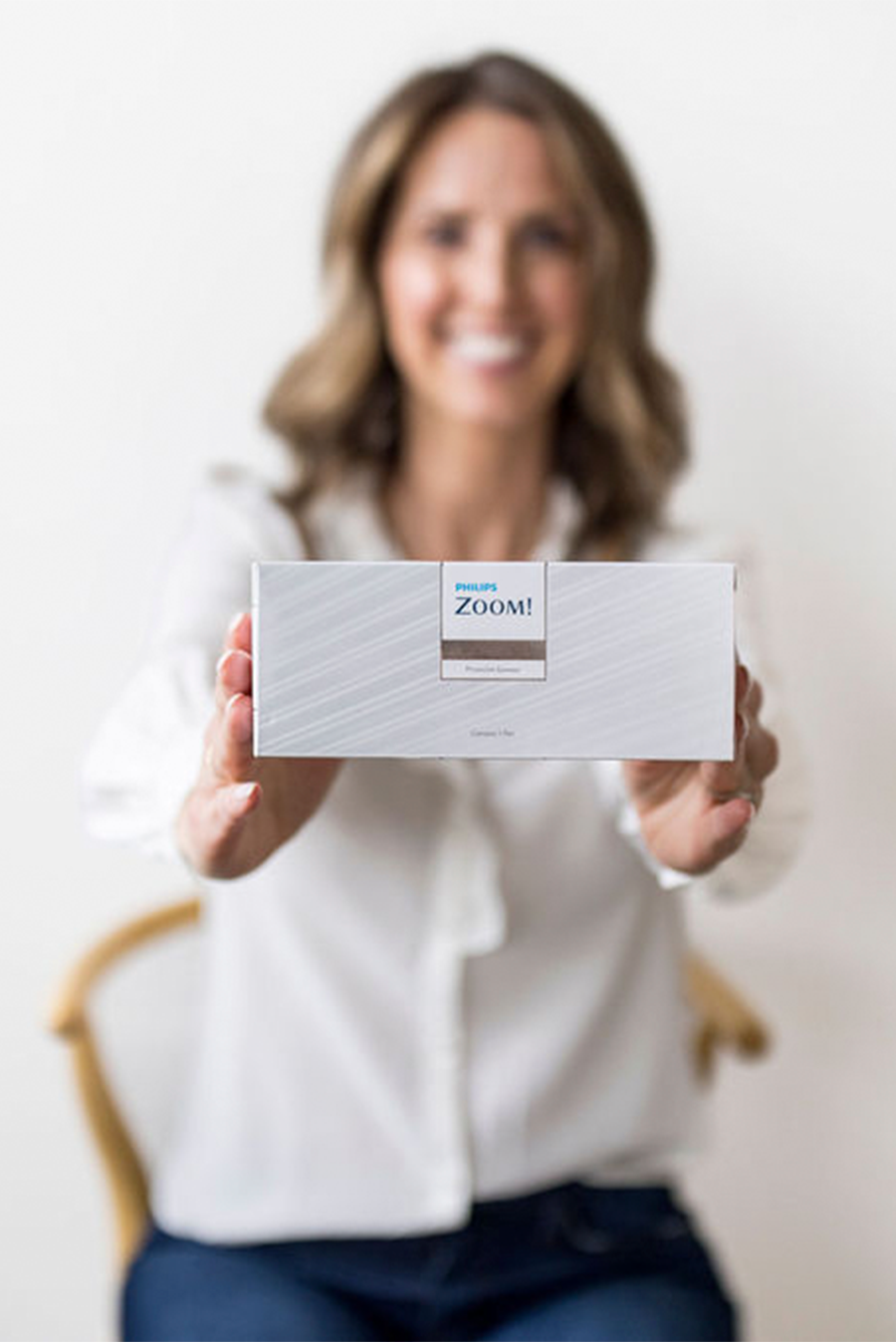 At aligned. Orthodontics we like to call it a Zen Zoom experience. We'll set you up with your choice of music, dim lighting, a warm blanket, and aroma therapy aiming to make it the most relaxing hour of your day.
Zoom in-office whitening treatments eliminate tooth discoloration from stains, food, drinks, age, and smoking, restoring the natural beauty of your enamel. Using a hydrogen-peroxide gel combined with Zoom light activation, you can achieve a brighter look in less than an hour. Effective, safe, and comfortable, this whitening treatment is an easy and relaxing solution for a more confident smile.
At-home Whitening Pens
Whitening pens are our convenient at-home or travel solution for whiter, brighter teeth. Once a day, 15-minute applications using our whitening pens are fast and straightforward. And, to ensure that your enamel is always protected, we only offer approved whitening pens that use a carbamide peroxide based gel that is safe for teeth. Achieve your dream smile aesthetics with a fast, easy whitening technique that provides subtle, natural results!